What Is the Difference Between a Service Animal and An Emotional Support Animal in Illinois?
Dec. 6, 2019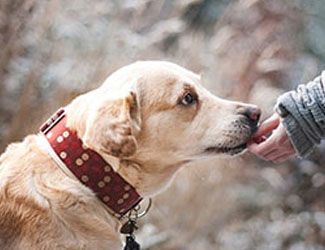 An emotional support animal is not a "service animal". Unlike a service animal under the ADA, an emotional support animal has undergone no special training and assists its owner by its mere presence - by relaxing the owner, relieving depression or stress, or offering a sense of safety or wellbeing. Although Courts have yet to interpret the FHA or the IHRA to require that accommodations be granted to allow emotional support animals, there seems to be a trend toward lessening or eliminating the formal training requirement for service animals, which ultimately may place emotional support animals on equal footing with their specially trained peers. For example, while a Federal Appellate Court in Chicago did agree that service animals must undergo some training, the Court specifically declined to impose a specific level of quality of training before the animal could qualify as a "service animal," and stated that the assistance of an untrained, non-certified "trainer" such as a friend or family member may be sufficient.
There are two bases to require a landlord or condo association board in a pet-free building to allow certain residents to maintain service or other animals in the building – the Federal Fair Housing Act ("FHA") and the Illinois Human Rights Act ("IHRA"). The FHA prohibits discrimination against any person in the terms, conditions, or privileges of sale or rental of a dwelling, or in the provision of services or facilities in connection with such dwelling, because of a handicap. The FHA defines discrimination as, among other things, the refusal to make reasonable accommodations in rules, policies, practices, or services, when such accommodations may be necessary to afford such person equal opportunity to use and enjoy their dwelling. Like the FHA, The IHRA provides that it is a civil rights violation to refuse to sell or rent or to otherwise make unavailable or deny a dwelling to any buyer or renter because of a disability of that buyer or renter. Also, like the FHA, the IHRA makes it unlawful to refuse to make reasonable accommodations in rules, policies, practices, or services, when such accommodations may be necessary to afford such person equal opportunity to use and enjoy a dwelling.
Please note that the American with Disabilities Act pertains to the state and the federal government is prohibited from discriminating against people with disabilities in public places. It does apply to some types of housing situations, but is not the applicable statute for the Association, with service animal requests. The FHA requires "accommodations that are necessary (or indispensable or essential) to achieving the objective of equal housing opportunities between those with disabilities and those without." Cinnamon Hills Youth Crisis Center, Inc. v. Saint George City, 685 F. 3d 917, 923 (10th Cir.2012).
While the FHA and IHRA each mandate reasonable accommodations for handicapped, individuals, the Illinois Condominium Property Act specifically allows a Condominium Board the power to reasonably accommodate the needs of a handicapped unit owner as required by federal law, state law, or any applicable local ordinance.
Generally, the best way for a Landlord or a Condo Association to avoid litigation or a discrimination claim is to develop and follow policy and procedure for the treatment of any accommodation requests. A policy should include what information the association requires to decide and how the determination is made to ensure a meaningful review of the request. The Landlord or Condo Association should develop a standardized request form and submission packet. Before implementing any standardized form, the Landlord or Condo Association should have the documents and procedure reviewed by its attorney, so that we can ensure that the Association is asking only questions permitted under the statute. After all, even asking for certain information can give rise to a discrimination claim.
Interested in learning more about our landlord-tenant practice?