The Letter of Intent and Commercial Leasing
July 2, 2019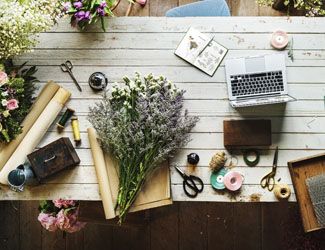 If you are a lawyer who is retained by a commercial tenant, it is imperative to remember that most leases are drafted by the landlord (or their attorney) and will be drafted in favor of the landlord. Making sure that your client doesn't skip over the lease terms by assuming all the language is boilerplate is extremely important for a commercial tenant. Here are some important factors to consider when representing a commercial tenant and planning for any unforeseen circumstances that may arise during the tenancy.
Letter of Intent: A letter of intent should set out the business terms that are important to the parties and include ever "must-have" item each believes is required for a successful landlord tenant relationship. This is crucial and the most efficient way to ascertain whether an agreement can be had between the parties. This should be done at the onset so that negotiations can take place before the lease is reduced to writing. The letter of intent should be signed by the potential landlord and potential tenant. Normally, these are not binding and are used to set out the parties good-faith intentions as the basis of a yet-to-be-negotiated lease.
A letter of intent should address (at a minimum) the following:
The rent, any rental concessions, any timed increases and related formulas;

Any contingencies that must be satisfied before the lease is binding (i.e. financing, approval of master lease, etc.);

Payment of utilities;

Whether the tenant will be responsible for any common area maintenance or operating expenses;

Whether the tenant is responsible for property taxes or insurance;

Duration of lease and any options to extend/renew;

Exact location and square footage of leased space;

Occupancy start date;

Early termination rights;

Security deposit and the terms of when payment is due, returnable, etc.

Parking;

Tenant improvements and who is paying for them;

Storage;

Existing fixtures or furniture that come with the space and/or need to be removed;

Trade dress and signage permitted;

Janitorial services;

Real estate agent commission and who is responsible for paying them;

Freedom of access to the premises;

Securing a copy of the master lease that will bind the tenant as well as any environmental study or title report affecting the premises.
Are you a business owner who is looking to lease a commercial space? Make sure to have a well-drafted letter of intent and a lawyer review and negotiate on your behalf to maximize the commercial tenancy. Contact the Law Office of Douglas R. Johnson, P.C. to set up your free consultation.