Six Things Every Chicago Tenant Should Know Regarding Repairs
May 23, 2019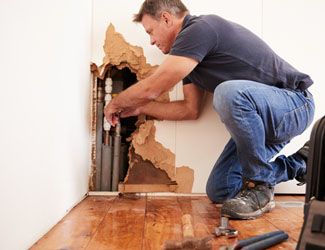 Illinois landlord-tenant law and specifically, the Chicago Residential Landlord Tenant Ordinance ("RLTO" or "CRLTO") is not easy area of the law to navigate if you are not an attorney or a sophisticated property manager given the dense language and lengthy requirements attached to each step of the rental process as it applies to both tenants and landlords. This blog post focuses on a few practical takeaways for both tenants and landlords in Chicago and throughout Illinois.
1) Residential landlords (especially if the property is in Chicago and an exception does not apply to the tenancy) should consider using an administrative fee, like non-refundable move-in/move-out fees in lieu of a security deposit to circumvent the stringent requirements of taking a security deposit and the deductions that stem therefrom.
2) Tenants should put all correspondence as it relates to repairs, maintenance, or their tenancy in writing to the landlord to maintain a paper trail in the event the tenant has to utilize any self-help remedies. In the event the tenant does undertake repairs and withhold rent for the landlord's failure to provide essential services, the repair amount is limited to no more than $500 or half the monthly rent, whichever number is lower.
3) All residential tenancies are subject to the Illinois state-wide statutes, but make sure that you are aware of any city, municipality or local ordinance that may take precedence over state law. We have already discussed the Chicago ordinance in great detail, but there are other places in Illinois whose ordinances may add certain stipulations, like DeKalb, which has a DeKalb Tenants Bill of Rights, which have advanced notice requirements before a landlord can enter a unit, etc.
4) Landlords who wish to evict a tenant for nonpayment of rent and terminate the lease must give the tenant five days' notice to pay before it can proceed with filing an eviction action. There are different service requirements of this notice depending on where the property is located. For example, in Cook County, the five-day notice must be personally served on the tenant (not posted) unless the tenant has abandoned the unit. If rent is paid within five days, the landlord cannot evict the tenant. If the landlord accepts the money after the five days have passed, the landlord cannot sue for eviction, but this rule does not apply if the case has already been filed prior to the late tender. This is known as the Forcible Entry and Detainer complaint, which can be filed for possession only as well as a joint action for eviction and non-payment of rent. The code can be found at 735 ILCS 5/9-101, et. seq.
5) Landlords are required to change out the locks and keys each time there is a change in tenants, as well as disclose any existence of radon gas if the unit is on the second floor or lower (but there is no requirement that the landlord actually tests for radon).
6) Illinois has enacted some of the strongest tenancy protections for domestic violence victims among the states. Most of these rights are covered under 765 ILCS 750.
If you are a Chicago tenant who is having issues with repairs or is seeking a return of a security deposit or a landlord who is being threatened with a lawsuit for violations of the RLTO, contact our Chicago Landlord Tenant Attorney today.