Illinois Boat Owners - Is Your New Boat a Floating Lemon?
May 23, 2019
The purchase of a new water vessel, such as a boat, pontoon, sailboat, or jet ski is as exciting as it sounds but it can be a big financial undertaking (if your reading this, you probably already know that). If you are a consumer who has spent thousands on the purchase of a new water vessel and is continually taking it back to the dealership because of persisting defects, safety issues or mechanical problems, you are not alone. In Illinois, like many states, the Illinois Lemon Law Statute, is only limited to cars, trucks, and SUVs, but there are other legal options for consumers with an apparent lemon of a boat.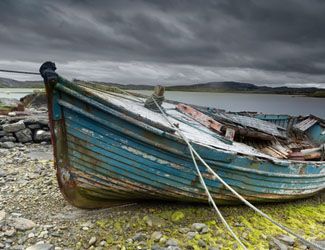 At the Law Office of Douglas R. Johnson, we have effectively and successfully represented boat owners of new boats that are defective and utilized other laws available to consumers who have purchased a boat and other large consumer products which are not automobiles. First, the Magnuson-Moss Warranty Act ("Magnuson-Moss Act") covers any consumer goods sold with a warranty. In many respects, the Magnuson-Moss Act is very similar to the Lemon Law Act in Illinois and requires a manufacturer to repair a defective product under warranty and if they are unable or unwilling to do so, the manufacturer will be liable for damages and can be ordered by a court to buy back the product or replace it. The Magnuson-Moss Act states that the product must be subject to a reasonable number of repair attempts. Keep in mind, the Magnuson-Moss Act covers any consumer goods sold with a warranty.
In addition, there are many other causes of action to pursue recovery for an Illinois defective boat. These include the Illinois Consumer Protection Act which is available to boat consumers who are the victim of any fraud, deceit or misrepresentation at that time of purchasing the water vessel. Another cause of action would be under the implied warranty of merchantability when the boat is not fit for the ordinary purpose for which the boat is used. In addition, revocation of acceptance, and breach of contract are amongst the most common causes of action that an owner of a water vessel may assert for getting a floating lemon.
Marine losses are significant and prompt retention of counsel to assist in the investigation and prosecution of such claims is essential. Our Firm helps clients achieve optimum results by involvement from the onset of a loss, even before litigation is commenced. This is the reason our clients trust us to develop innovative strategies to achieve their desired results. If you think you have a floating lemon, set up a time to talk to an Illinois Lemon Law Attorney or a Chicago Breach of Warranty Attorney today, so you can get back out on the water and enjoy this beautiful summer!